So, I saw this D.I.Y. on how to restyle old sunglasses with a bit of nailpolish. I thought it was pretty cool and decided to try it out for myself!Laatst zag ik deze D.I.Y. over hoe je een zonnebril kunt pimpen met nagellak. Aangezien ik een shitload aan oude zonnebrillen heb, durfde ik het wel aan om deze uit te proberen.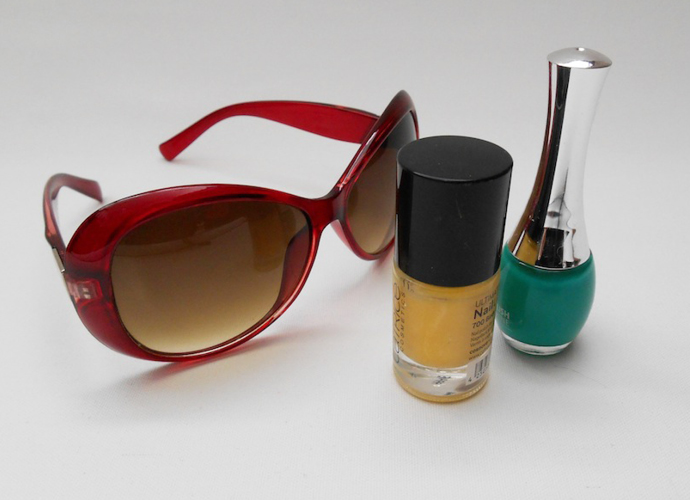 Dit is alles wat je nodig hebt: een oude zonnebril en nagellak.
Ik zocht wat contrasterende kleurtjes uit, leek me wel leuk.
All you need is a pair of sunglasses and some nailpolish.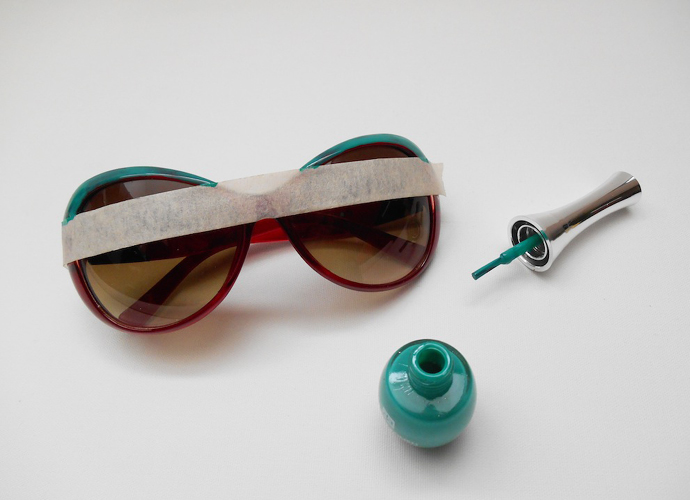 Als je een rechte lijn wilt schilderen, plak je je bril af met tape. Breng vervolgens 2 laagjes lak aan.
Stick some tape on your glasses and apply two coates of nailpolish.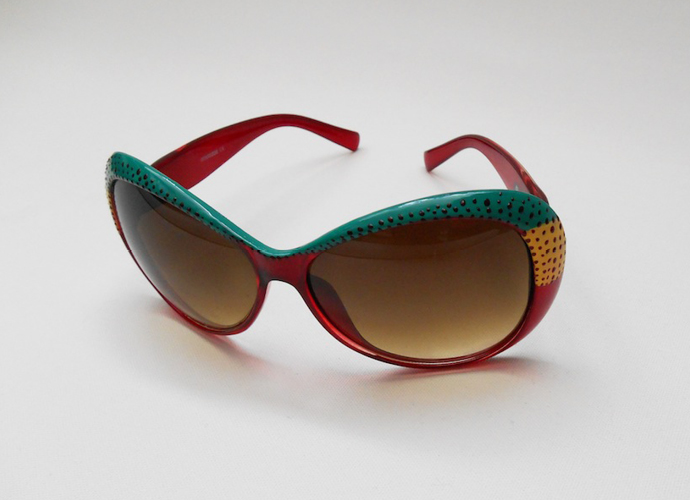 Vervolgens kun je naar smaak nog andere kleurtjes aanbrengen.
Ik was niet helemaal tevreden en bracht, m.b.v. een tandenstoker en wat lak, nog wat stipjes aan.
If you want, you can apply more colors on the glasses. I wasn't quite pleased with the result,
so I added some dots with a toothpick and nailpolish.
Helaas vond ik het resultaat eigenlijk erg lelijk.
Maar gelukkig kun je met nagellak remover alles er weer afhalen, woohoo!!!
Actually, I wasn't happy at all with this look, so I decided to remove it with nailpolishremover.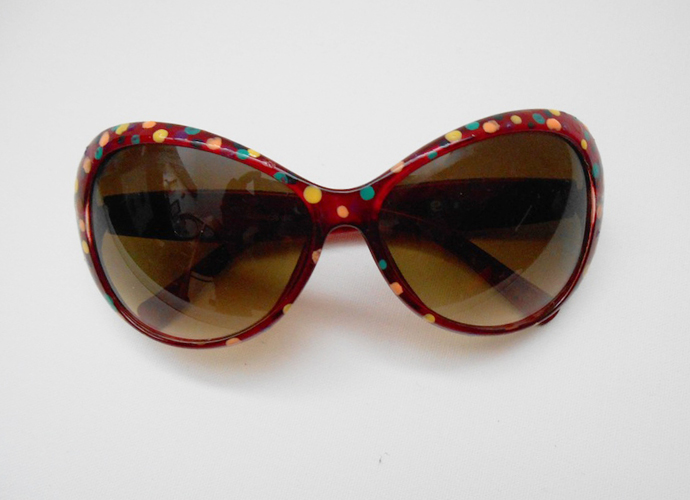 Ik maakte er, met behulp van wattenstaafjes, een stipjesbril van!
I transformed it into dotted sunglasses! For the dots I used Q-tips.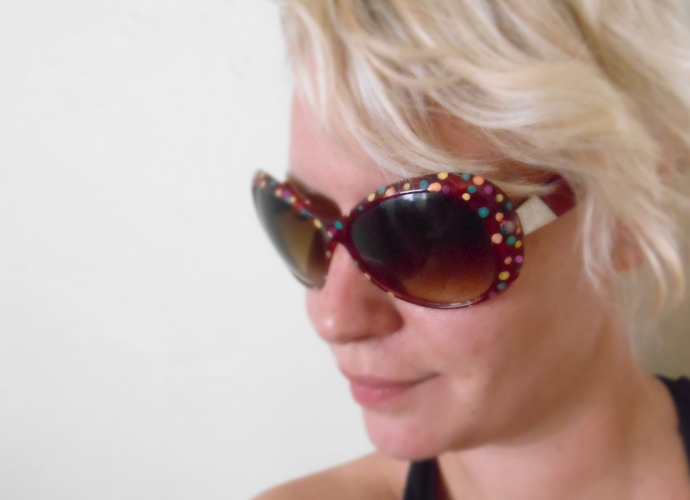 Ik word er wel vrolijk van!
Helemaal nu ik me realiseer dat ik onderbewust een confetti bril heb gemaakt…hah!
En ook weer zo gemakkelijk om te maken.
Maar, je moet dus wel goed bedenken wat je precies wilt, scheelt tijd :)
So this D.I.Y. is very easy, you just have to be sure about the design!