Slechte gewoontes zijn tricky business. Soms is het moeilijk om erachter te komen waarom je iets doet en waarom het zo lastig is om er vanaf te komen. Vandaag deel ik een paar knettergoeie tips om je op weg te helpen!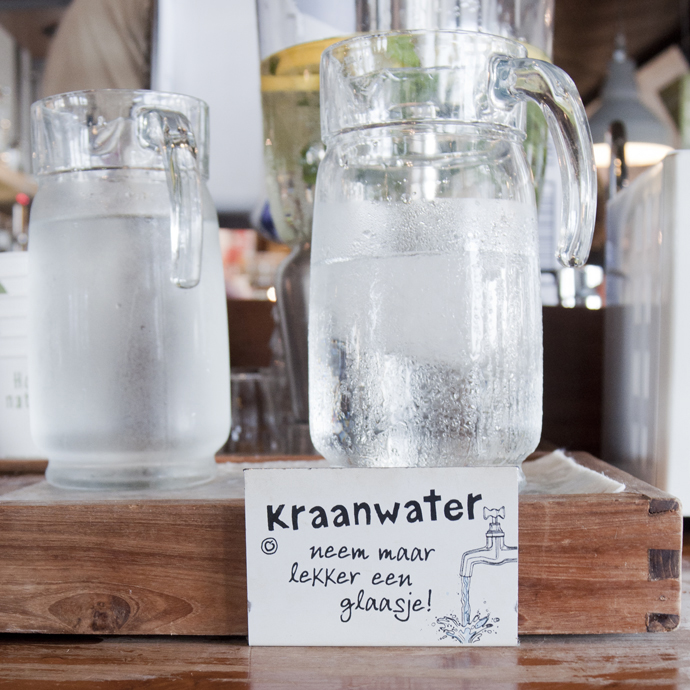 focus je op één ding tegelijkertijd (en begin met iets makkelijks)
Er zijn waarschijnlijk wel twintig dingen die je vanaf vandaag beter zou willen doen of kunnen, maar probeer je alles tegelijkertijd, dan wordt het waarschijnlijk niks (en anders ben je een supermens, gefeliciteerd). Kies dus één ding tegelijkertijd, master het en ga dan pas door naar de volgende. En begin met iets wat een kleine uitdaging is en dus een grote kans tot slagen heeft. Eerst maar eens elke avond je make-up van je hoofd afhalen of een groot glas water drinken first thing in the morning. Zeven dagen sporten in de week of een suikervrij leven beginnen, dat komt later wel.
♥♥♥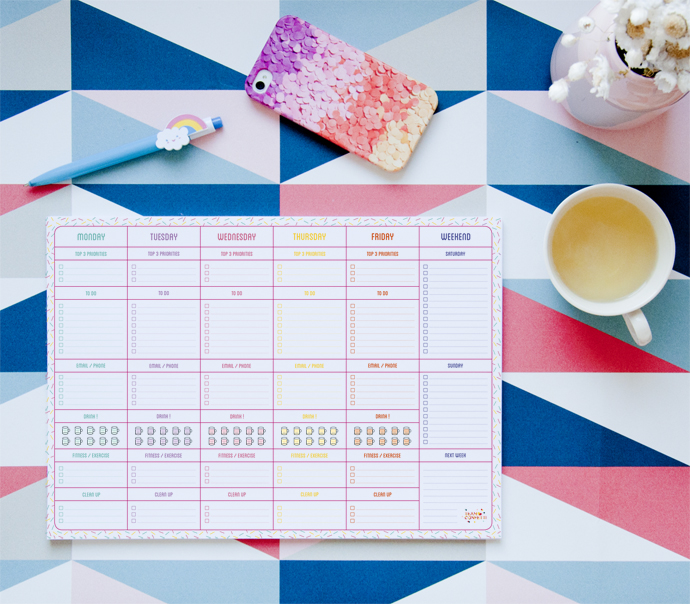 verzamel data
Probeer eerst een tijdje op te merken wanneer je de 'nijging' hebt om je slechte gewoonte op te pakken. Zijn het momenten van verveling, spanning of juist opluchting? Hou het een tijdje bij in een notitieboekje. Hoe vaak op een dag gebeurt het, wanneer, wat ging eraan vooraf? Hoe meer data je hebt, hoe beter je een patroon ontdekt. Ik heb bijvoorbeeld een ontzettende snack neiging als ik niet weet hoe ik een probleem op moet lossen of als iets me te lang duurt. En mijn ruggengraat 's ochtends is niet al te best (ik heb snel de neiging om de wekker af te zetten en me weer om te draaien).
Weet ook dat als iets lastig te weerstaan lijkt (zoals iemand die je een donut met sprinkles voorhoudt) dat dat komt omdat je hersenen het effect van de verleiding al incalculeren. Je kunt de sugar rush al bijna voelen. Komt die niet, dan worden je hersenen pissig en voel je je dus een beetje somber. Bedenk dat dit puur biologisch is en dat je er dus niks aan kan doen dat je je zo voelt. En dat dat gevoel vanzelf weer weg gaat.
♥♥♥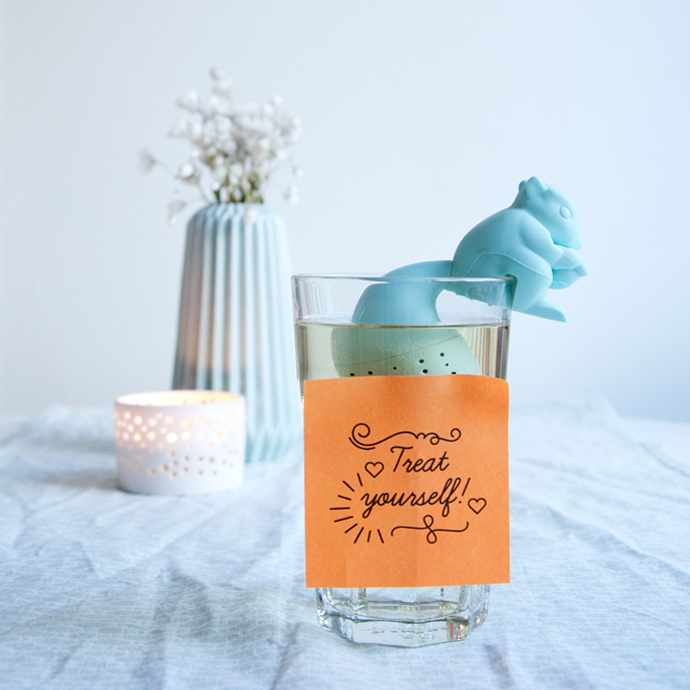 vervang een slechte gewoonte met iets nieuws
Nu je een beetje weet wat jouw slechte gewoonte aanwakkert, kun je op die momenten voor iets anders kiezen dan de gewoonte waardoor je je later slecht voelt. Het is wetenschappelijk bewezen dat met iets stoppen, zonder het te vervangen door iets anders, zelden een succes is. Dus als je merkt dat je hand onbewust naar je telefoon óf naar iets lekkers grijpt, probeer je hand dan iets anders te laten doen. De forest app werkt heel aardig als je een telefoon tic hebt. Klik je die aan, dan laat je tamagotchi-style een boompje groeien (voor in je virtuele bos) en dat duurt 25 minuten. Als je de app wegklikt vóórdat je boom klaar is met groeien, vermoord je hem en staat er een dor takje in je mooie virtuele bos (insert huilende emoji).
Een slechte snack kun je vervangen met een goede (een appel of een vers kopje thee) of gebruik je neiging voor iets heel anders zoals vijf minuutjes naar buiten lopen of vertel een collega of huisgenoot een schuine mop. Zorg er in ieder geval voor dat je het vervangt met iets waarvan je het geen probleem vindt dat je dat voor de rest van je leven doet. Ik ken mensen die sigaretten vervangen door lollies en dat schiet natuurlijk voor geen meter op. Want als je eenmaal van die sigaretten af bent, moet je vervolgens van je lolly verslaving af zien te komen, wat een gedoe!
♥♥♥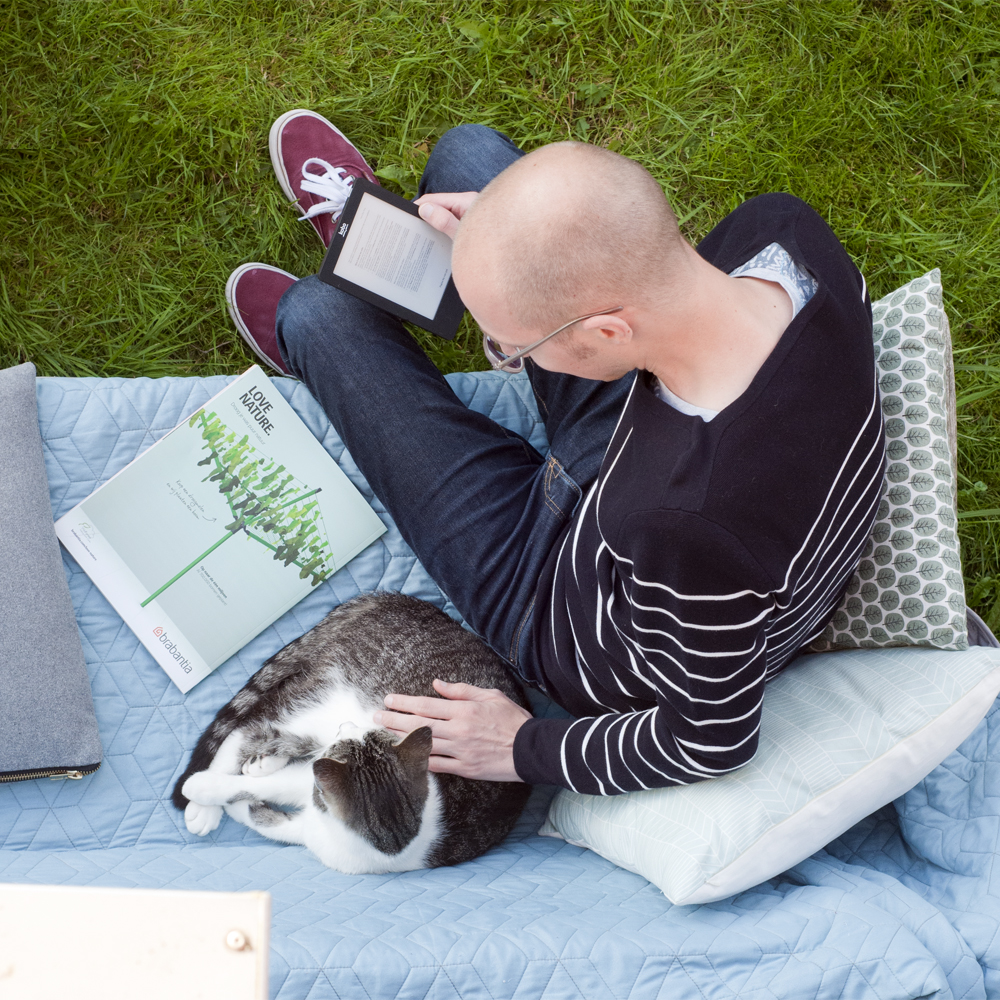 vind een accountabillabuddy (of groepje)
Voor wie geen Southpark kijkt: een accountabillabuddy is een buddy (vriendje) waar je op kunt rekenen. Iemand die je in de gaten houdt. In je eentje iets aanpakken is best lastig, maar doe je het samen met iemand anders, dan lukt het meestal veel beter. No surprise, Tom is de mijne. Tijdens onze Happiness Project Weeks pakken we bijna wekelijks een andere gewoonte aan die we samen onder de knie krijgen. Soms is het iets waar ik beter in ben en soms iets wat hem beter ligt. Tom is bijvoorbeeld héél goed in vroeg opstaan (06.00 elke ochtend) en dat helpt mij om dat óók te doen. Als ik wakker word om half zeven is mijn bed leeg en ik weet dat als ik naar beneden loop dat ik hartelijk verwelkomd word. Tom springt achter zijn computer vandaan, roept: 'wat fijn dat je wakker bent' en knuffelt me minstens een halve minuut. Uitslapen is lekker, maar ik vind de liefdevolle begroeting van Tom (én heel veel extra tijd hebben) véél meer waard.
En op dit moment ben ik ook een accountabillabuddy voor vrienden die een declutter challenge doen: ze sturen met elke dag een foto met tien dingen die ze weg gaan doen. En tot nu toe gaat dat goed!
♥♥♥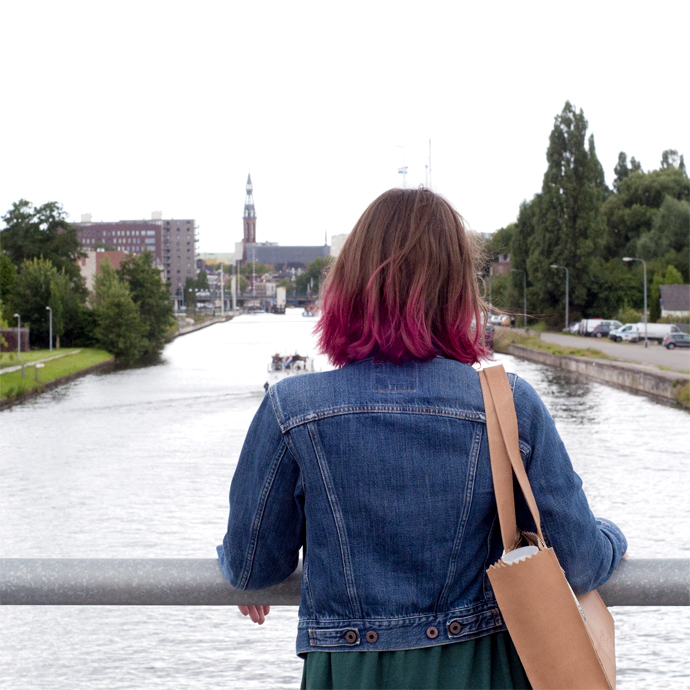 bedenk waarom je het wil doen
Waarom gún je jezelf die betere gewoonte? Bedenk waarom je je fitter wil voelen of relaxter over je financiën of dunner of uitgeruster of whatever en zeg dan tegen jezelf: 'Ik ben awesome, ik verdien beter en ik kan alles.' Maar wees ook eerlijk en bekijk of de opofferingen het waard zijn. Leuk dat je binnen een jaar miljonair wil worden of alleen nog maar wil eten uit je eigen tuin, maar als het je je droombaan als peuterjuf of al je vrienden kost, dan moet je er misschien nog een keertje over nadenken.
♥♥♥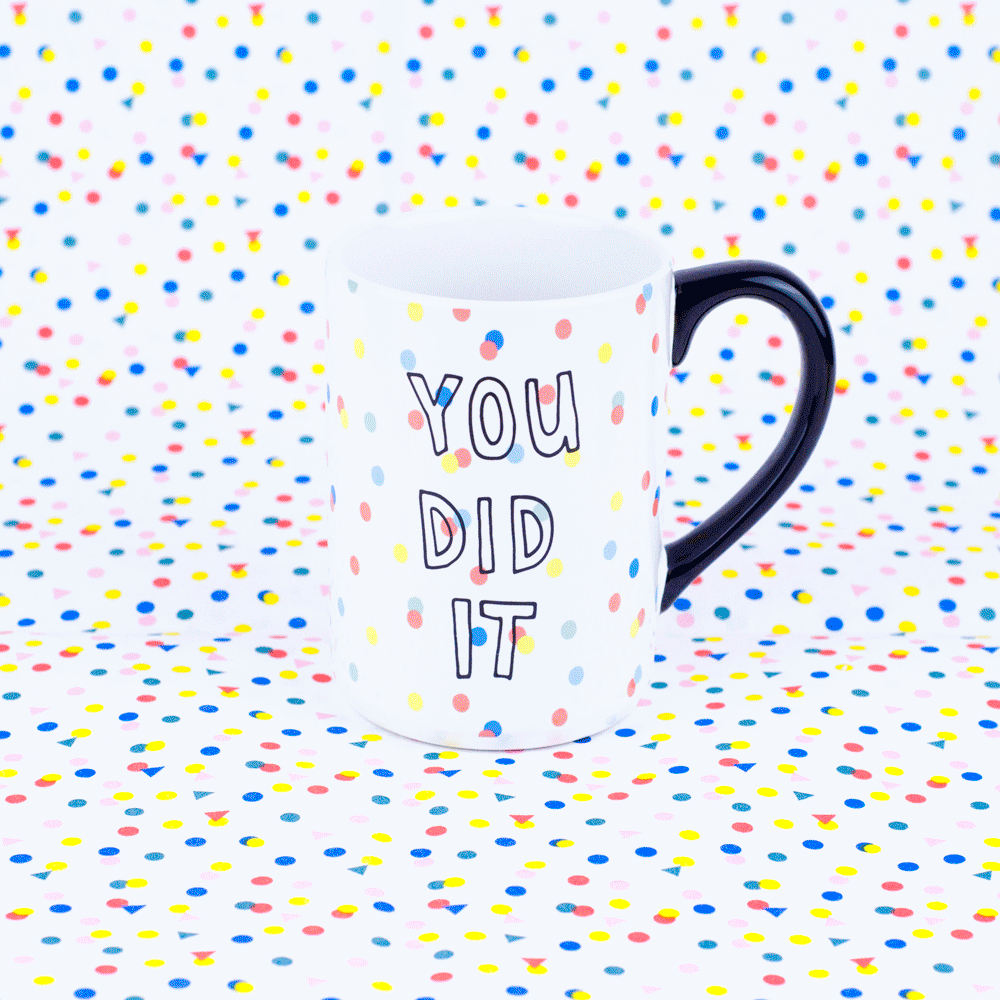 doe het een week
De theorieën lopen wat uiteen, maar gemiddeld zou het tussen één en twee maanden duren voordat je een nieuwe gewoonte onder de knie hebt. Maar in mijn ervaring werkt het uitstekend om te beginnen met een week. Vooral als je tegen jezelf zegt: 'ik hoef dit maar één week vol te houden' is het veel makkelijker om eraan te beginnen. Bijna álles wat we een week uitprobeerden was makkelijker dan we van tevoren verwacht hadden en de moeite waard om langer vol te houden. Als je iets voor de rest van je leven gaat doen dan is het véél enger en vééééél aantrekkelijker om uit te stellen. Doe het dus een week. En als dat is gelukt en je voelt je ok, doe het dan nog een keer een week. En komt na een tijdje toch weer de klad erin, dan weet je dat je maar één week nodig hebt om weer terug in het zadel te geraken. Ik vind dat persoonlijk heel geruststellend.
♥♥♥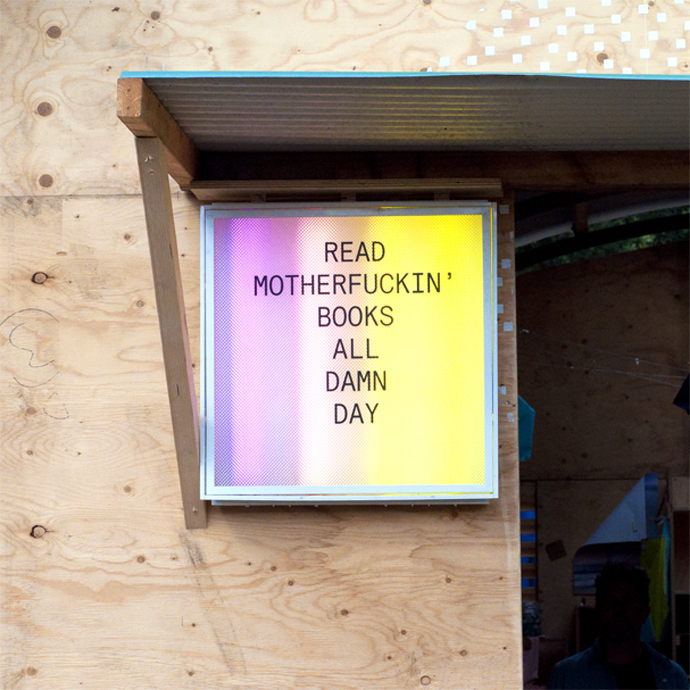 lees/luistervoer!
Ik heb bovenstaande tips niet allemaal uit mijn duim gezogen (alhoewel, tip #6 eigenlijk wel), ik heb er een hoop over gelezen en geluisterd. Aanraders zijn de boeken van Gretchen Rubin én haar podcast Happier. Gretchen is ultiem nieuwsgierig naar de gewoontes van mensen en hoe die te beïnvloeden zijn en ze schrijft ontzettend luchtig en enthousiast. Het boek The Power of Habit van Charles Duhigg heb ik net uit en behandelt de gewoontes van individuen, groepjes en hele samenlevingen. Het boek bestaat bijna helemaal uit voorbeelden, wat het heel makkelijk maakt om te begrijpen.
♥♥♥
Welke slechte gewoonte zou jij aan willen pakken?