TGIF! I got you some very fashionable, fun and adorable goodies from the web. Enjoy!
Yay! TGIF! Er zijn er veel die al vakantie hebben, maar zeker ook nog veel die vandaag nog even stevig moeten doorwerken voordat het weekend is. Maar voor internetinspiratie kan iedereen toch wel een beetje tijd vrij maken? Er zitten weer hele leuke dingen tussen…
Melon ball ice cubes by The Kitchn.
Het wordt vandaag superduper warm, goed moment om ijsklontjes van meloen te maken. Ik zie er meloen confetti in, but that's just me…
Ancient greek sandals Ikaria.
En als we dan toch in zomerse sferen zijn, deze sandaaltjes zijn toch helemaal het einde? Zelfs aan het gespte is gedacht. Love it!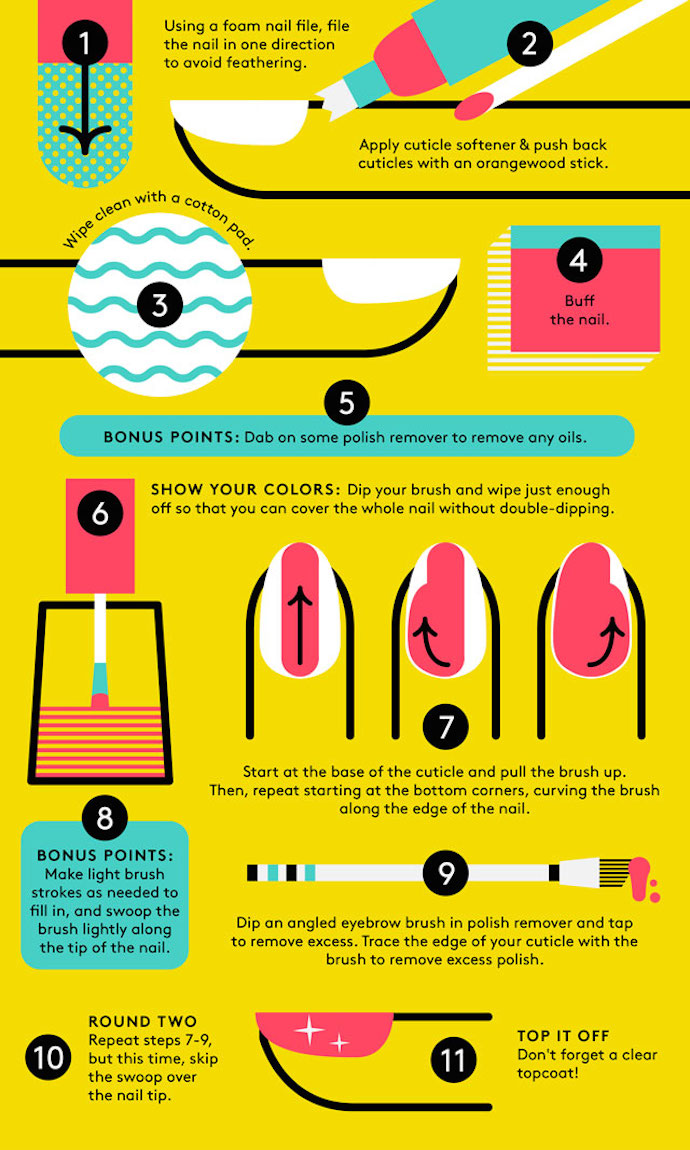 Nails infographic by Refinery 29.
Superhandig! Zo doe je dat dus, netjes je nagels lakken. Ik sla stap 1 t/m 5 nog weleens over (luiheid) maar de andere puntjes doe ik wel zo. Stapje 7 is ook mijn methode van lakken :)
La love machine printable by Madame Citron.
Owww, wat lief! Deze tutorial is helemaal in het frans, maar dat maakt het alleen maar romantischer. Kijk die cupidopijltjes van lucifers ook!
Art installation by Jacob Hashimoto.
Wat een supermooie installatie van Jacob Hashimoto. Wat een werk, kijk al die touwtjes. Het lijkt me dat het bij het zachtste zuchtje wind al beweging is en ritselgeluidjes zijn. Vast heel fijn om doorheen te lopen.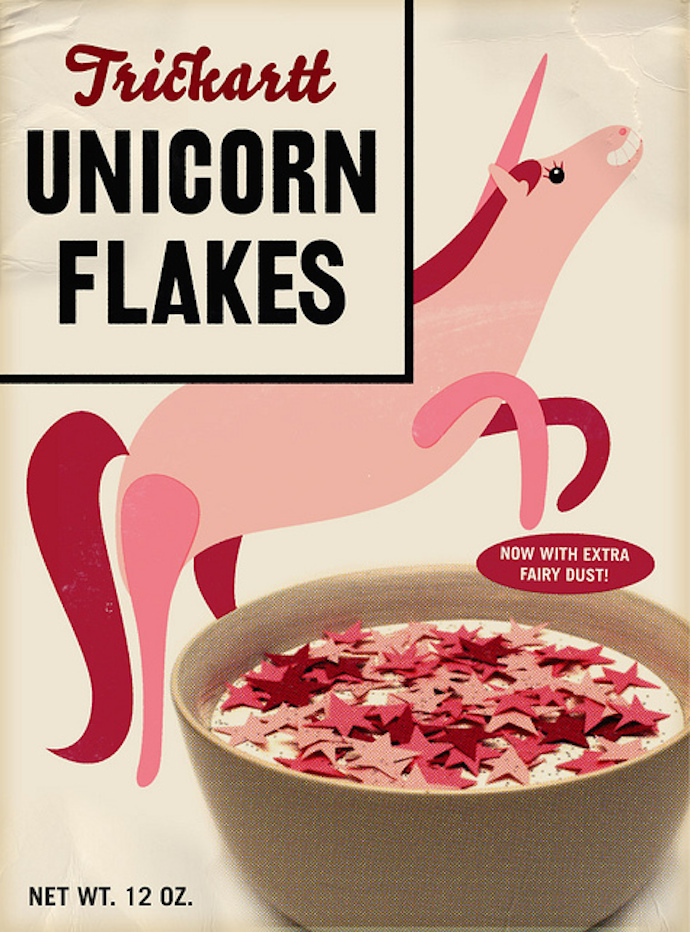 Unicorn flakes by Trickartt.
Goeie woordgrap! Jammer dat ze niet echt zijn, ik zou ze zeker uitproberen!
DIY Stamped Watercolor BusinessCards by Akula Creative.
Wat een leuk idee: eerst waterverven en dan stempelen.
Heel simpel, maar het ziet er heel profi en chique uit!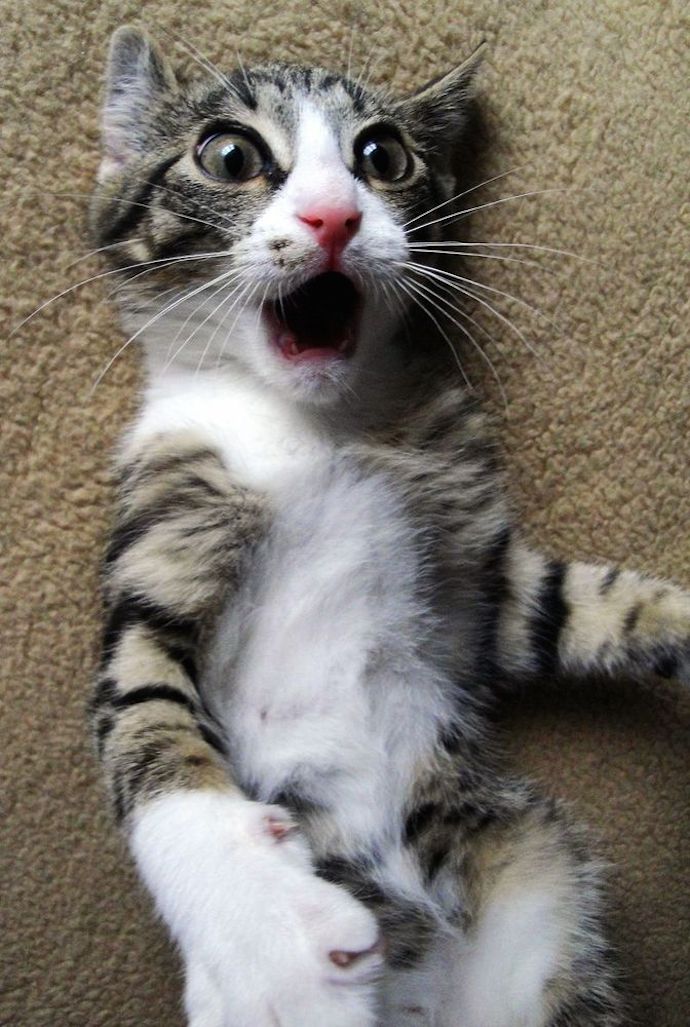 Haha, poesje in shock. Wat zou er zijn gebeurd?
Experimental thing-ressurection in the urban environment by Ich Bin Kong.
Deze kunst in openbare ruimte heet 'They Live' en de omschrijving (zie hierboven) is zo grappig. Oogjes op objecten plaatsen is op zich niet nieuw, maar dit is wel met erg veel humor gedaan. Die koekiemonster is briljant!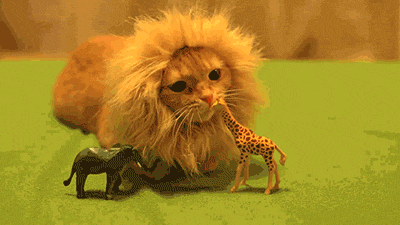 Roar!
***
Een fijn weekend alvast!
Have a nice weekend!
***
Wil je al deze dingen op je pinbord voorbij zien komen? Dat kan, volg ons op Pinterest!
Follow Team Confettion Pinterest!