Afgelopen week hadden Tom en ik een sushi-feestje, schilderden we een muur in een knalkleur en gingen we op pad met een lama.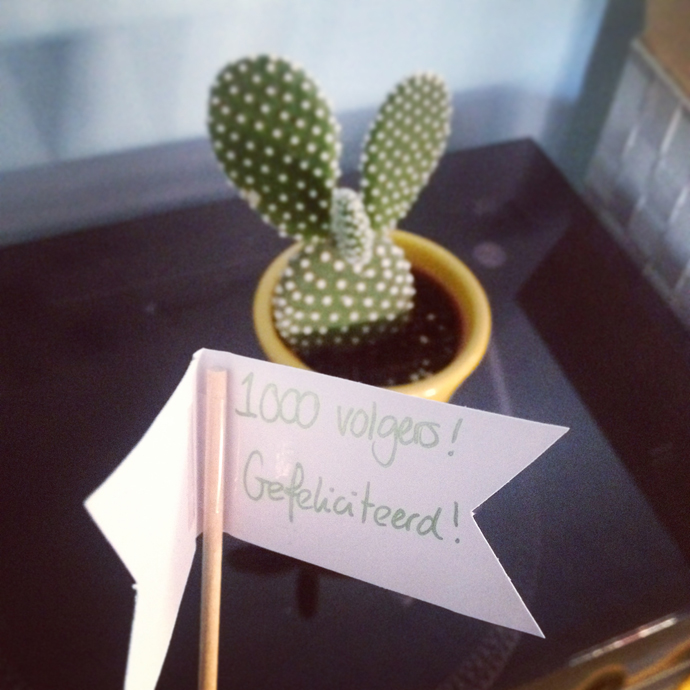 Vorige week zondag stonden Tom's ouders op de stoep met een celebration cactus! Hij was nog voor de 1000 volgers die Team Confetti op Bloglovin heeft. Het zijn er inmiddels al meer dan 1060! Holy moly!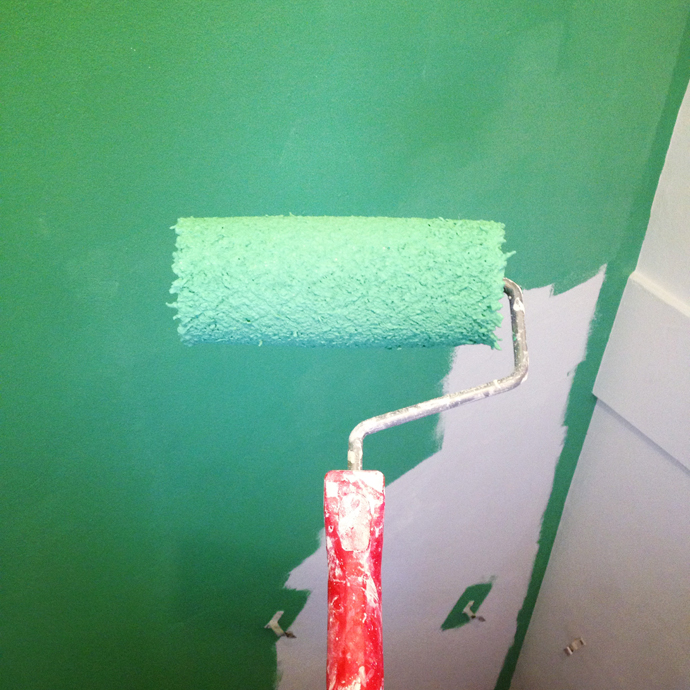 Toen we de koffie op hadden en de ouders van Tom weer naar huis gingen, was het tijd om te klussen! We hebben (met behulp van hele lieve vriendjes) een gedeelte van de gang gewit en één muur groen geverfd. In de pot zag de kleur er prachtig uit, maar zodra ik het op de muur smeerde, werd het zo'n gras-groene kleur, niet zo mooi. Ik had zwaar de pest in, maar ben toch doorgegaan. Misschien zou het later bijtrekken…? And thank goodness! Toen het eenmaal droog was, zag het er heel mooi uit. Pffff, dodged a bullet there… Ik heb er zo'n hekel aan om dingen overnieuw te moeten doen.
Dinsdag hing ik de semi-perfecte huisvrouw uit en had alles klaarstaan voor een DIY sushi night toen Tom thuiskwam van zijn werk. Het was leuk, lekker en ik schreef er een artikeltje over.
Woensdag had ik een lunchafspraak met mijn moeder. En na de lunch moest ik haar nog even de Flying Tiger induwen. Die is vlakbij WAAR en daar mocht ik nog een pakje biologische thee uitkiezen. Ik ging voor de Happy Birthday thee en hij is errrrg lekker.
Tom en ik moesten woensdagavond nog even langs Ikea om iets terug te brengen, iets te kopen (was op helaas) en natuurlijk om balletjes te eten. De lama van Vera was ook mee. Doen jullie al mee met haar winactie?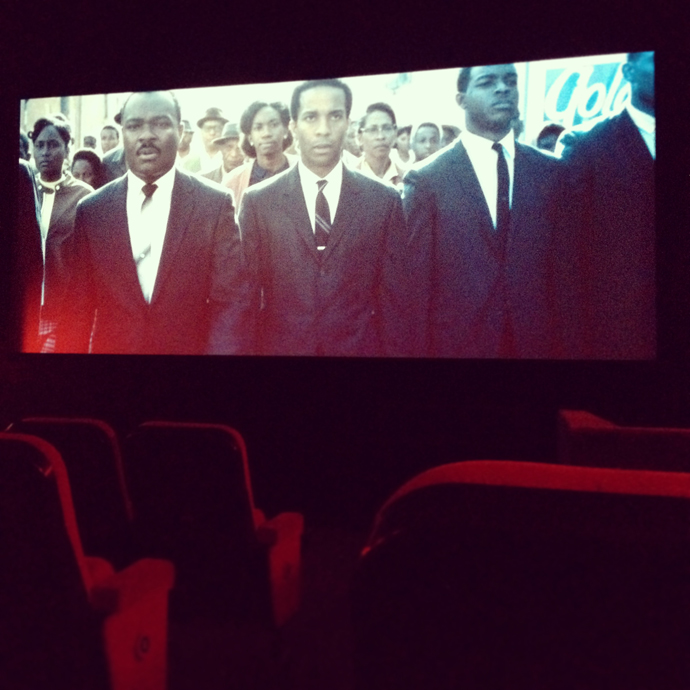 Donderdagavond ging ik mijn uppie naar Selma, een film over Martin Luther King. En Oprah zat er ook in ofcourse. :) Het was alweeeeer een goede geschiedenisles. Zo tof dat veel Oscar-genomineerden waargebeurde verhalen zijn die echt nog verteld moesten worden. Het was een heftige film, maar ook erg mooi. Als je de kans krijgt om hem nog in de bioscoop te zien, moet je het zeker doen!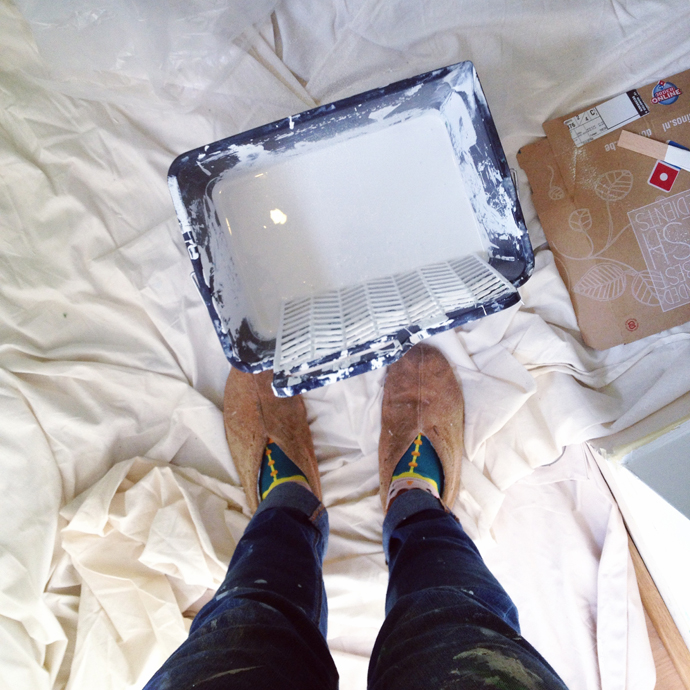 Zaterdag trokken we onze kluspantoffels weer aan om verder te verven in de gang. Er moesten nog een paar muurtjes wit. En Tom heeft een beginnetje gemaakt met het ophangen van de groene lamp. To be continued…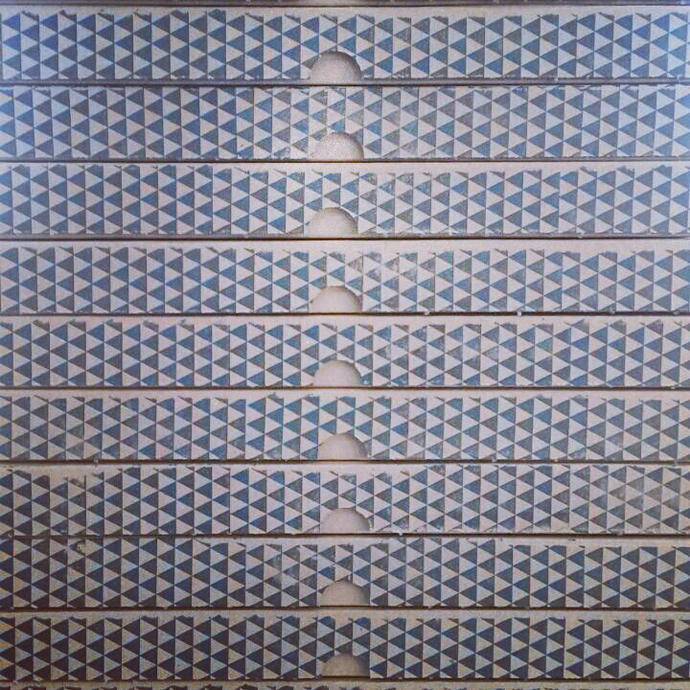 En wat ik vandaag doe? De TC FEELGOOD BOX inpakken! Als alles goed gaat, gaan ze vandaag nog op de bus en kunnen degenen die hem besteld hebben, begin deze week een vrolijke Magic! box op hun deurmat verwachten. O, ik kan niet wachten! Ik ben zo benieuwd wat jullie ervan vinden!
KATTENBONUS!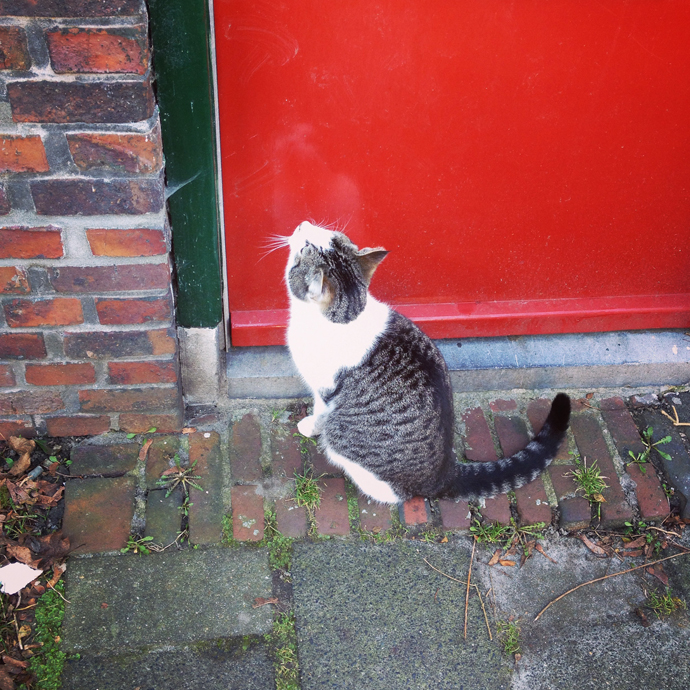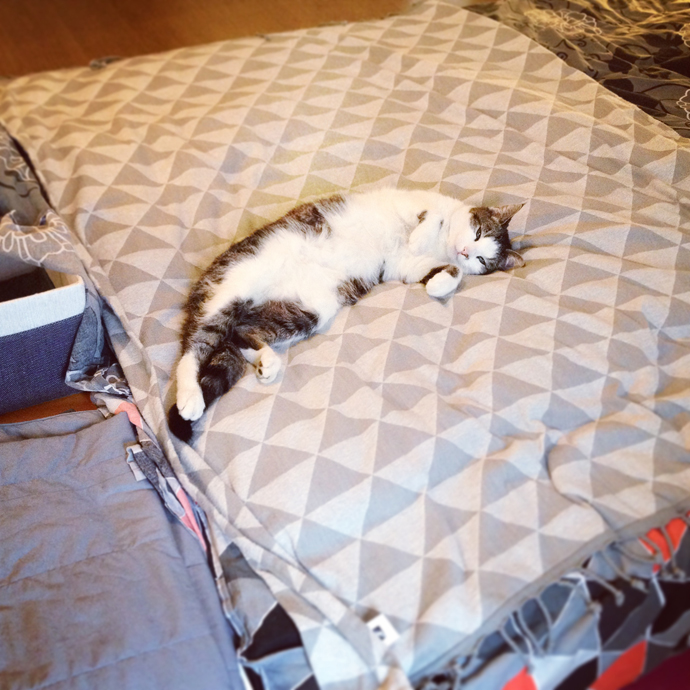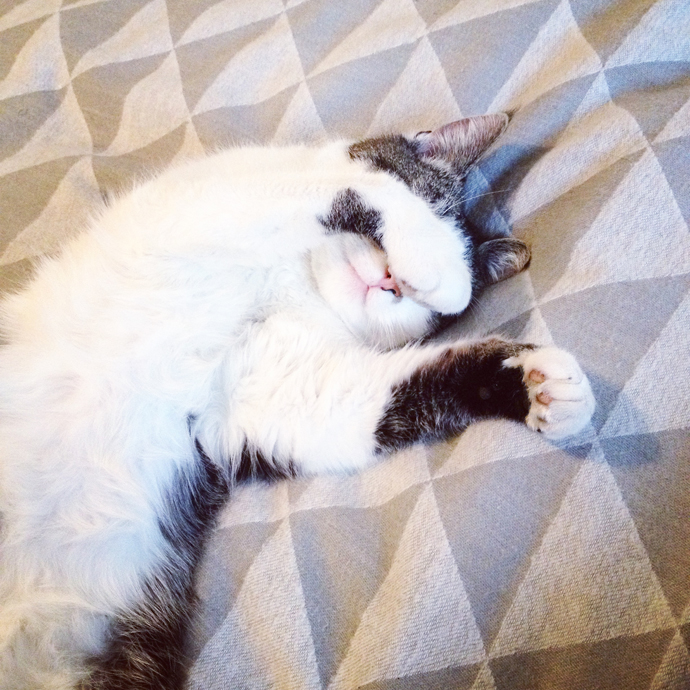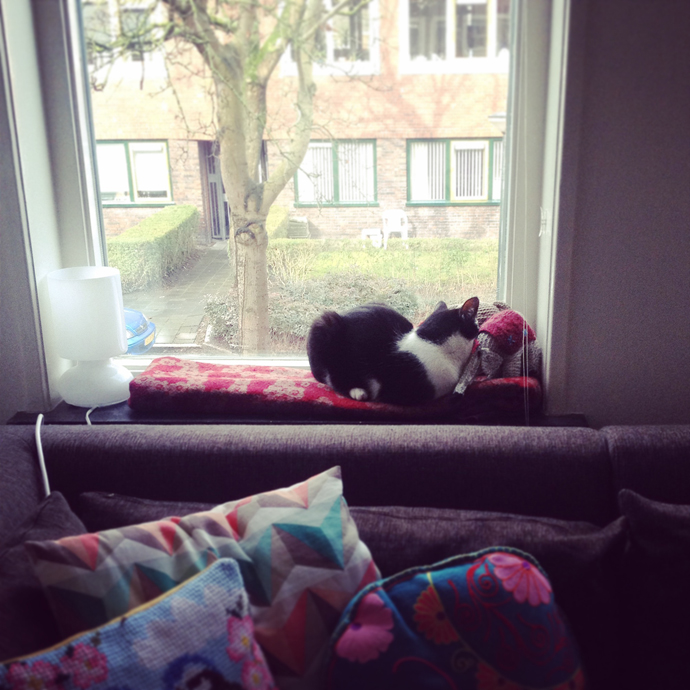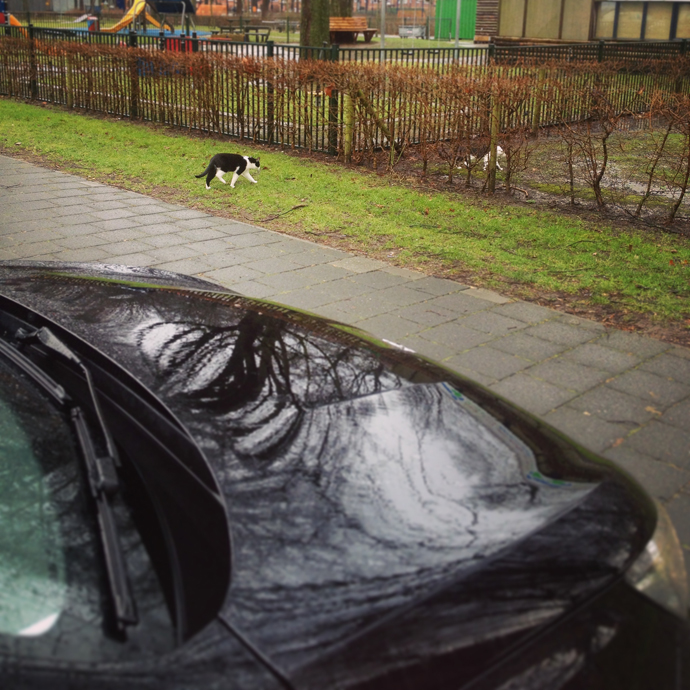 Als we naar de auto lopen, sjokken Mo en Tetkees standaard achter ons aan. Een beetje eng soms, we willen natuurlijk niet dat ze onder de auto komen. Maar ook wel schattig, dan blijven ze verbouwereerd zitten terwijl we wegrijden…
♥♥♥
Nog een hele fijne zondag!
♥♥♥
Vind je het leuk om te zien wat ik de hele week uitspook? Volg Team Confetti dan op instagram.