Afgelopen week ging ik op avontuur met Vera, had Tetkees een ongelukje en kreeg ik hele leuke post (maar ook slecht nieuws, meh).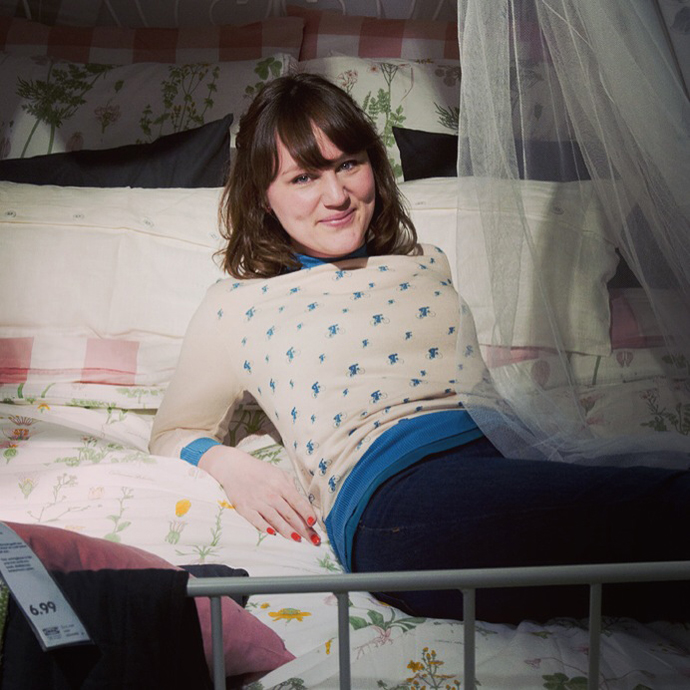 Vorige week zaterdag gingen Tom en ik naar de Ikea om wat kastjes te kopen, balletjes te eten EN om foto's te maken van mijn nieuwe Who's that girl truitje. Waarom niet he?
Afgelopen zondag ging ik met Vera naar de relaunch van Oh Marie! mag(azine). Oh Marie! is een online magazine die onlangs een nieuwe look heeft gekregen (er staan al een paar hele mooie artikelen op). Klik hier om de website en wat meer sfeerbeelden te bekijken. Er waren heel veel lekkere taartjes, interessante en leuke mensen en na afloop kregen we allemaal een cactusje mee naar huis. Niet verkeerd! Vera en ik besloten in plaats van zelf een 'selfie' te maken, iemand anders een 'zullie' te laten maken (wij verwachten dat deze term het helemaal gaat worden, of nouja, dat hopen we, want met ons lengteverschil is een selfie bijna niet te doen).
Na de feestelijke opening, liepen Vera en ik naar de overkant om bij Broei nog een beetje aan teambuilding te doen. Lees: hapjes eten en kletsen. Zo gezellig! En zo jammer om weer doei te moeten zeggen! Ik hoop dat we snel weer een Team Confetti meeting hebben. :D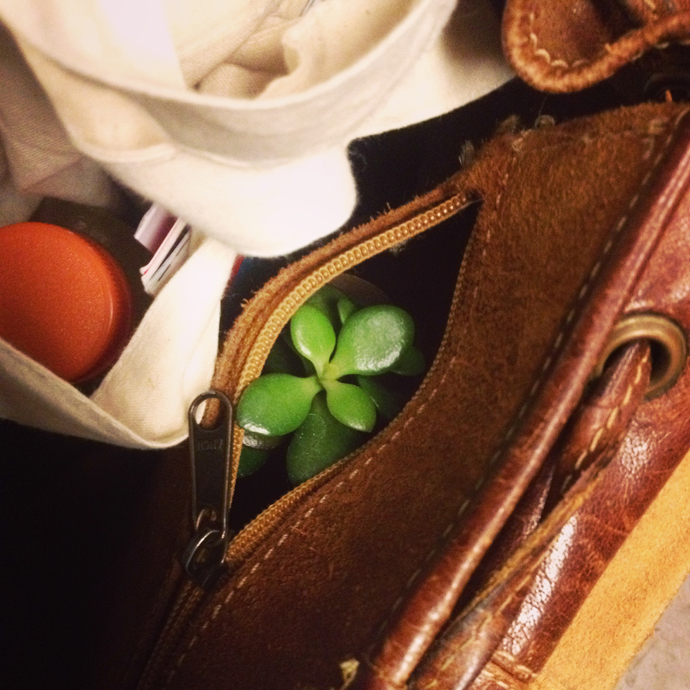 Ik had mijn mini vetplantje van Oh Marie heel zorgvuldig weggestopt in mijn tas. Hij heeft de tocht overleefd!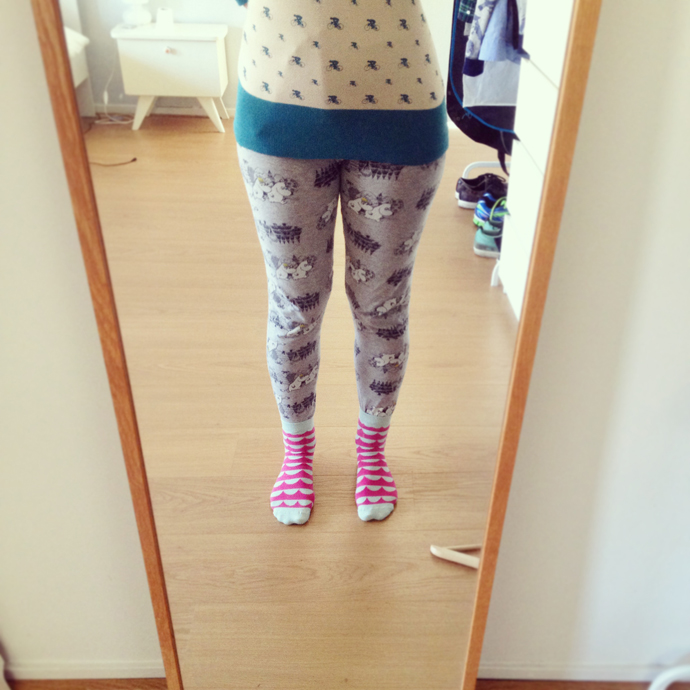 Maandag was er weer werk aan de winkel en besloot ik 'pyjama chique' achter de computer te gaan zitten. Het voordeel van thuiswerken, oh yeah!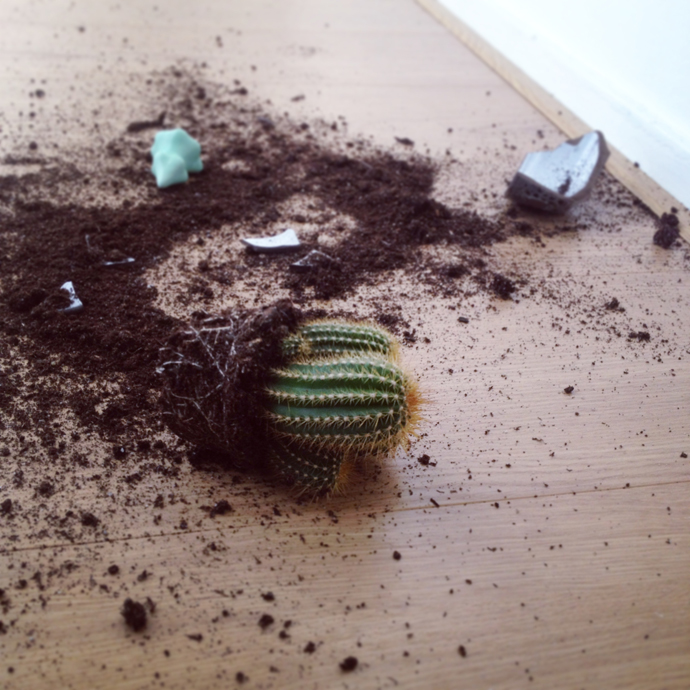 Oh no!! Tetkees had in zijn onvoorzichtigheid (het is soms net een bulldozer) een cactus van de vensterbank geveegd. Zo verdrietig. De cactus is gered, nu nog weer een nieuw potje vinden…
Omdat ik deze maand mijn werkkamer aanpak, mocht ik van mezelf alvast de vrolijke slingers voor mijn photoshop schets ophangen. De rest van mijn kamer is nog een gigantische bende, maar door de vlaggetjes word ik toch blij elke keer als ik naar binnen stap.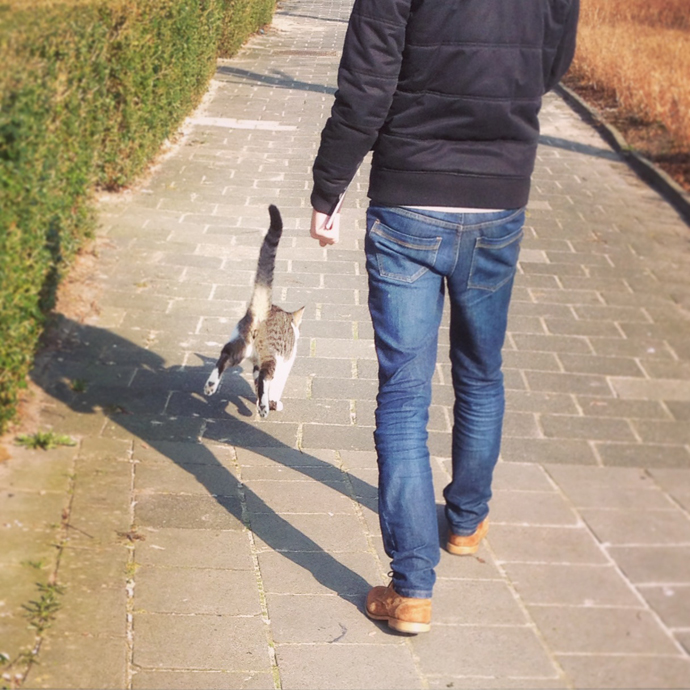 Woensdag was het tijd om te stemmen. Tom had toevallig een vrije dag en dus konden we samen (met Tetkees) naar de stembus. Ik was niet helemaal overtuigd van mijn stemkeuze, maar omdat ik stemrecht heb, zal ik het gebruiken ook!
Die middag kreeg ik rottig nieuws over mijn familie (ander rottig nieuws dan waar ik het laatst over had, het begint een beetje op te stapelen). Ik was de rest van de week een beetje van slag en barste zelfs in tranen uit tijdens mijn rijles op vrijdag. :(
Daarom nam Tom me mee naar een terrasje in mijn favoriete parkje donderdag (het Noorderplantsoen) en daar aten we frietjes en meer. De zon scheen en het was gezellig. Dankjewel lieve Tom. :)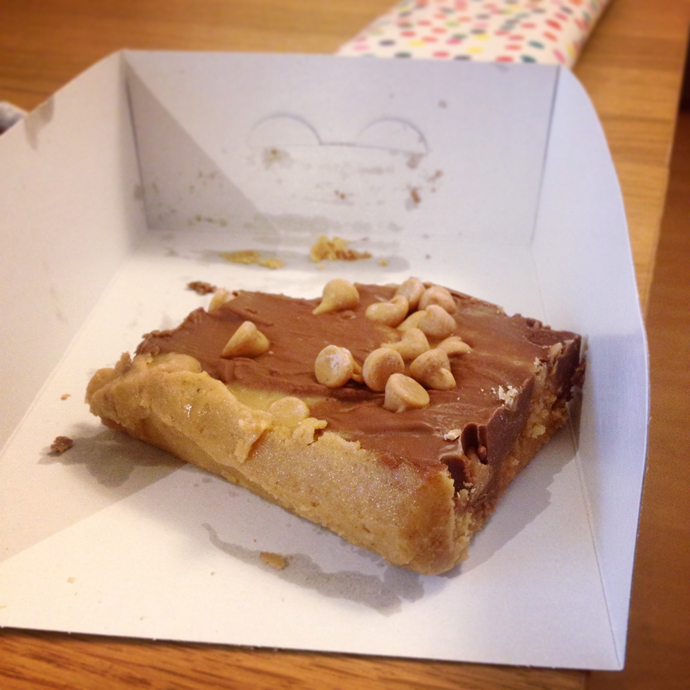 O en op de terugweg fietste ik nog even langs Courtney's kitchen voor een guilty pleasure van hier tot overmorgen: een peanut butter bar. It was wrong and it was glorious.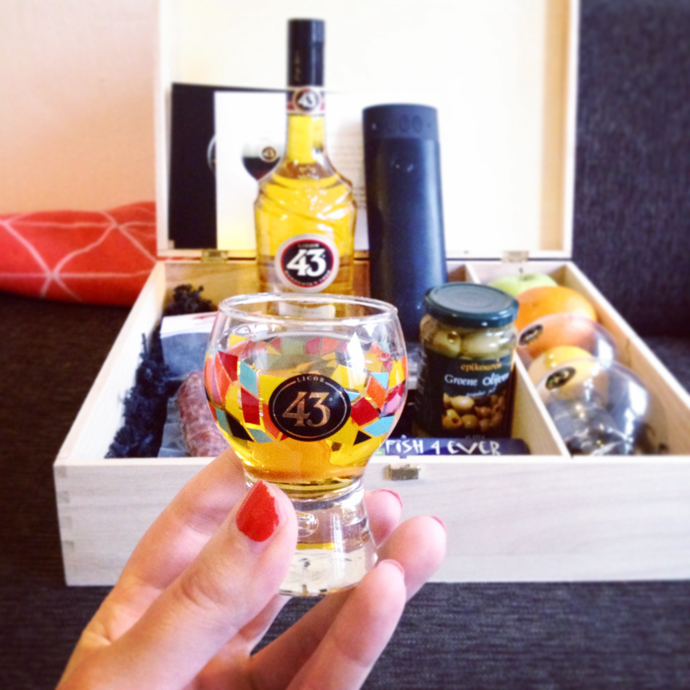 Vrijdag had ik dus een huilbui tijdens mijn autorijles en toen ik thuiskwam, stond er gelukkig een leuke verrassing klaar. Licor 43 had me een terrasbox met een enorme fles zoete likeur opgestuurd (we hadden zelf nog twee flessen liggen, want, jum) allemaal lekkere borrelhapjes erbij en een bluetooth speaker voor in het park. Het was een beetje te koud om buiten te gaan zitten, maar die borrel kwam HEEL GOED van pas na mijn tranen achter het stuur. O en de katten vonden de doos heel erg leuk. Fijn dat iedereen in huis kan genieten van perspakketjes, hihi.
KATTENBONUS!
♥♥♥
Nog een hele fijne zondag iedereen!
♥♥♥
Vind je het leuk om te zien wat ik de hele week uitspook? Volg Team Confetti dan op instagram.