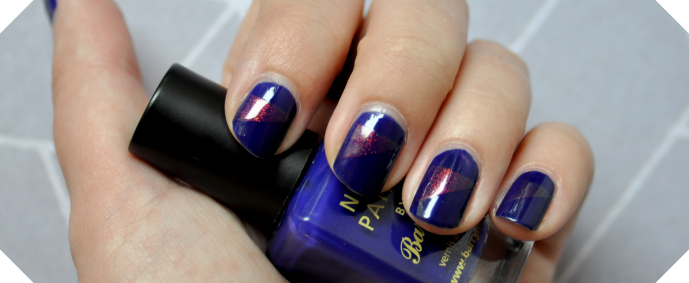 Ik trok deze week mijn tape weer uit de kast, en een spannende holografische glitterlak. Resultaat: the eighties called, they want their nails back…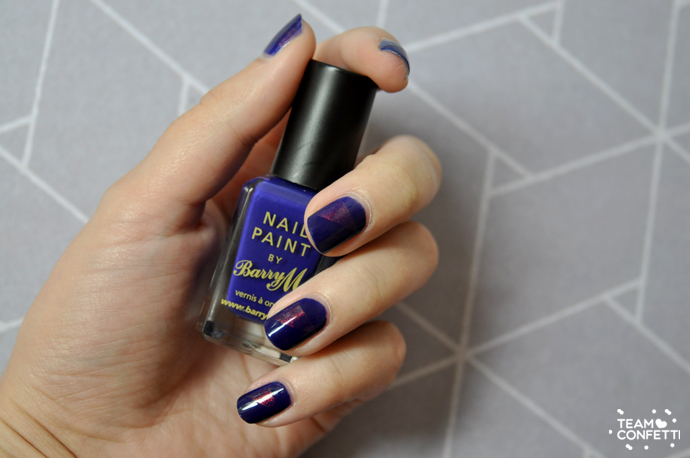 Ik begon mijn jaren tachtig feestje met twee laagjes Indigo van Barry M. Dat is een donkerblauwe kleur met een paarse ondertoon.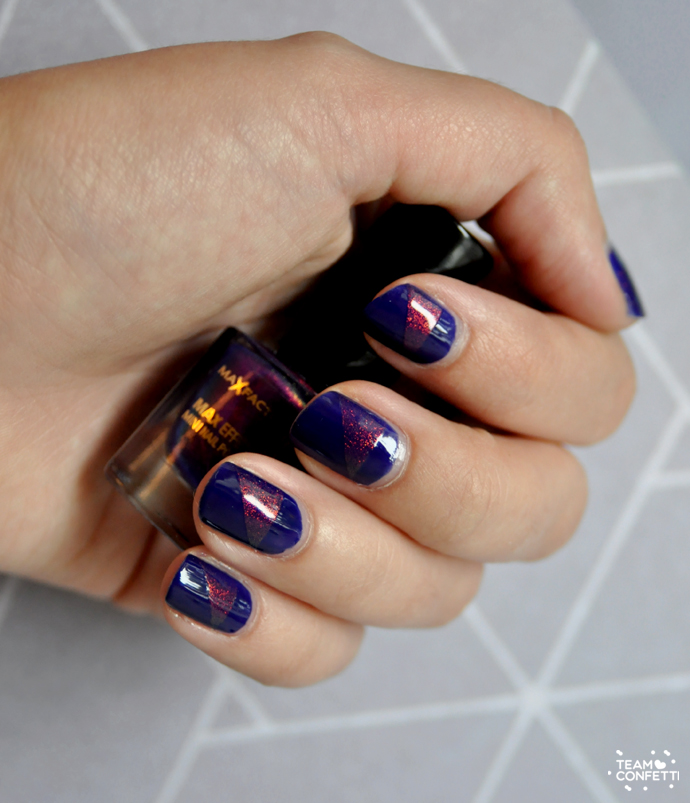 Vervolgens begon ik (weer eens) te plakken met schilderstape. Eerst horizontaal stukje tape, daarna een verticale die loopt van links onder naar rechts boven. Een laagje Fantasy Fire (oh yeah baby) van Max Factor eroverheen. Snel de tape verwijderen voordat de nagellak droogt, and there you have it!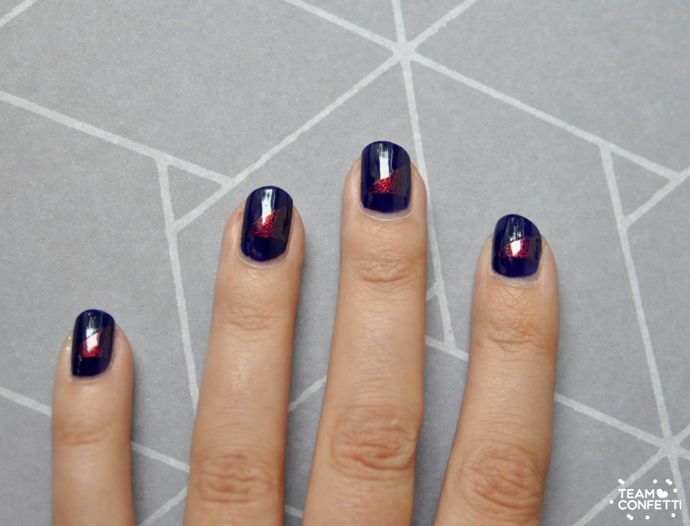 Fantasy Fire ziet er op elk moment van de dag anders uit, soms opvallend, soms subtiel. Heel bijzonder!
Barry M is in Nederland niet in de winkel te koop, maar wel vrij makkelijk online te bestellen.
De prijs ligt dan rond de € 4,00.
Fantasy Fire van Max Factor kost €4,99 en is onder andere te koop bij Etos en Kruidvat.