Ik heb met mezelf afgesproken dat ik stop met me ergeren aan het feit dat Pasen het nieuwe Kerst is geworden (je hebt nu ook iets als het 'Paasdiner' geen grapje). En het gewoon te omarmen. Het is pastel, konijntjes, chocolade eieren en je mag twee dagenlang bunkeren Christmas-style. En dus spoorde ik de aller-origineelste Paastips op aard op voor een beetje extra inspiratie.
Easter extravaganza bark by sweetapolita.
Oh yes! Pasen overkill in een chocoladereep. Waanzinnig!
✌✌✌
Printables by Ellen Giggenbach.
Ok, eigenlijk is alleen de eerste printable paas-gerelateerd, maar de rest was ook zo leuk! Deze printables zijn niet gratis, maar voor een klein prijsje mag je ze downloaden.
✌✌✌
DIY pineapple easter eggs by StudioDIY.
Of ik al zat ben van de ananas-hype? Nope. Ik vind dit helemaal te gek.
✌✌✌
Temporary bunny tattoos by Hello Harriet.
Echte eyecatcher voor tijdens het paasontbijt. En dan zeggen dat je hem speciaal voor de gelegenheid hebt laten zetten. ;)
✌✌✌
Easter egg terrariums by The house that Lars built.
Mini tuintjes in een eierdoosje, wie wil dat nou niet?
✌✌✌
Pastel deviled eggs by thelittlekitchen.
Ik vind dit zo'n origineel recept. Meike (waar ik ooit teamconfetti mee begonnen ben) is gek op gevulde eieren (haar guilty pleasure) dus deze is voor haar. Fijne Pasen Meike!
✌✌✌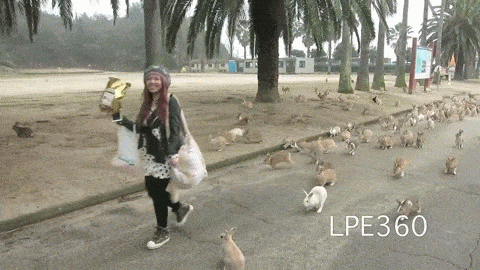 Een fijne maandag EN alvast een fijne Pasen!
✌✌✌
Iemand anders nog goede Paastips?