It's Monday! Which means: lots of random internet pics!
Een nieuwe maandag met een verse portie internet vondsten. Hopelijk maken ze deze feestelijke 5 mei nog wat mooier!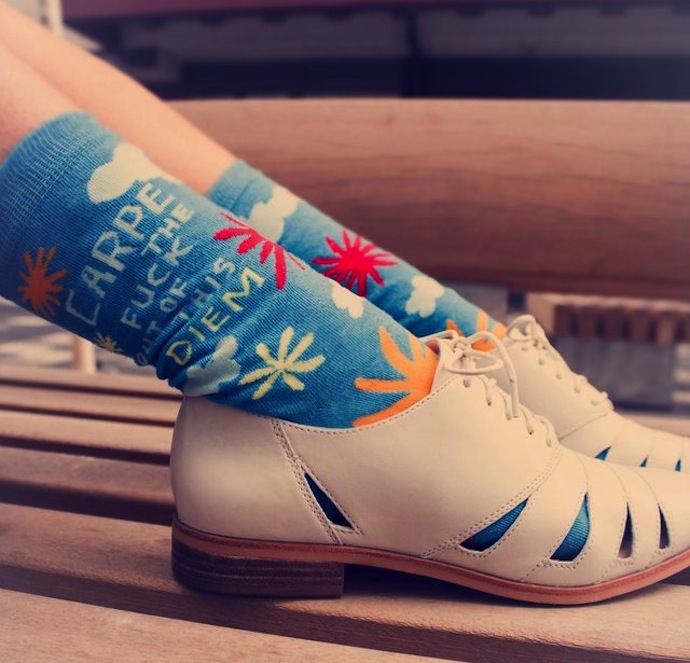 Lelijke must have sokken
Ugly must have socks
*
Leuke post-its
Cool sticky notes
*
Vrolijke kettingen
Bright'n happy necklaces
*
Goed boek, voor als je het even niet meer ziet zitten.
Good book for a bad day!
14.000 things to be happy about
*
Voor mensen die van scrambled eggs houden:
Keukenhulpje waarmee je dooier en eiwit mixt, zonder dat je het ei stuk hoeft te maken.
Egg scrambler
*
Cool paperclip!
*
Ik ben FAN van de instagram van Harlow & Sage
Love these dogs instagram account!
*
Geweldige printjes!
Great prints!
*
Prachtig klok ontwerp. De ene kegel draait met de uren, de andere met de minuten!
Wooden clock, revolving slowly on it's own axis, so very cool!
*
Uhhh yeahh!!!
***
Fijne bevrijdingsdag!!!
Have a great Monday!