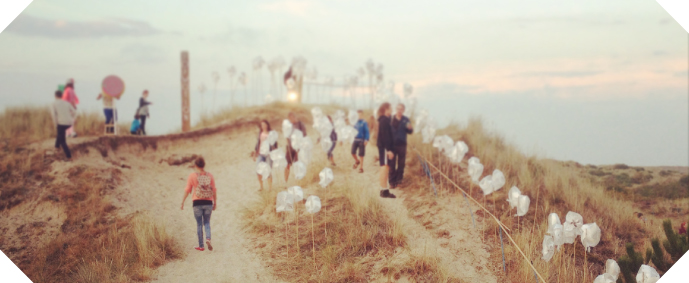 September is wat een aparte maand. De vakantie loopt op zijn einde en de scholen beginnen weer. Het voelt als een frisse start. Een nieuw seizoen begint! Deze maand beleefde/at/dronk/kocht/ontdekte ik weer een hoop leuke dingen!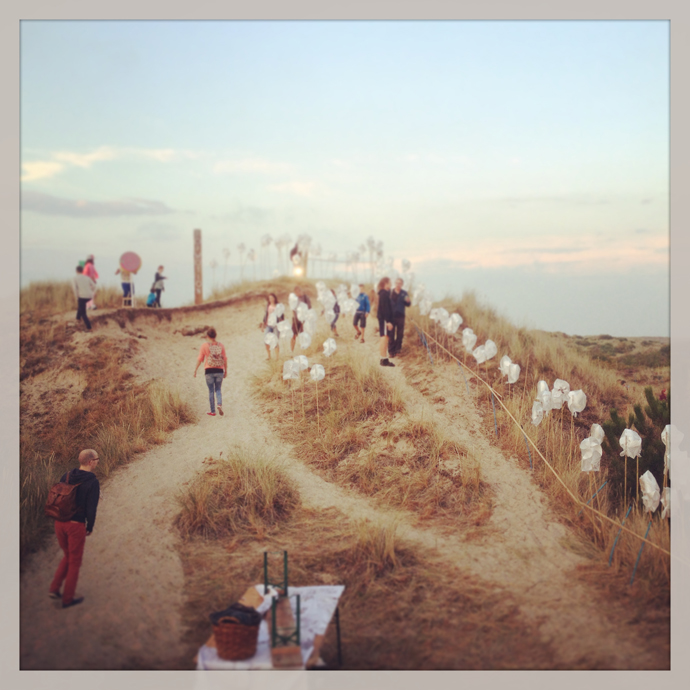 FAVORIETE BELEVENIS: INTO THE GREAT WIDE OPEN
Het kon bijna niet anders. Het was geweldige muziek op een droomlocatie. Volgend jaar zit ik weer achter vijf computers (ja, echt!) klaar om kaartjes te kopen! Als je het gemist hebt, hier is het fotoverslag van het festivalweekend en hier beschreef ik mijn favoriete bands.
FAVORIETE NUMMER: DAWES – A LITTLE BIT OF EVERYTHING
Ook een band die we zagen bij Into The Great Wide Open. We zaten op ons kleedje verderop te genieten van het mooie weer en de fijne sfeer. Toen Dawes dit nummer zong, leek het alsof iedereen om ons heen stiller werd om de zanger beter te verstaan. Ik heb het thuis opnieuw geluisterd en werd er weer stil van. Een nummer wat bestaat uit kleine verhaaltjes over het leven. Neem heel even de tijd om dit nummer rustig te beluisteren (of drie keer, het wordt steeds mooier).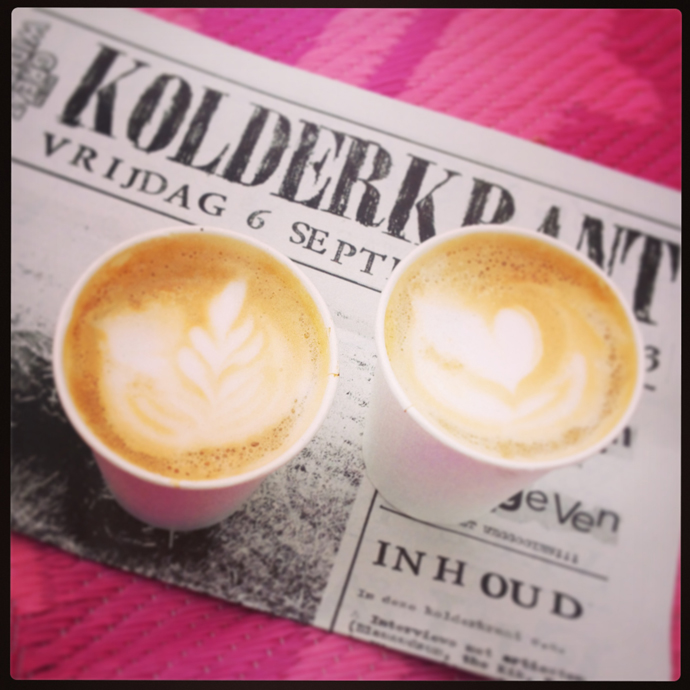 FAVORIETE DRANKJE:
De latte's van The Village in Utrecht. Ik ben geen koffie-nerd, maar ik kan wel eerlijk zeggen dat dit echt de allerlekkerste koffie is die ik ooit gedronken heb. Tom las later op hun website dat ze er internationale prijzen mee hebben gewonnen. Dus woon je in Utrecht en houd je van koffie? Go check it out!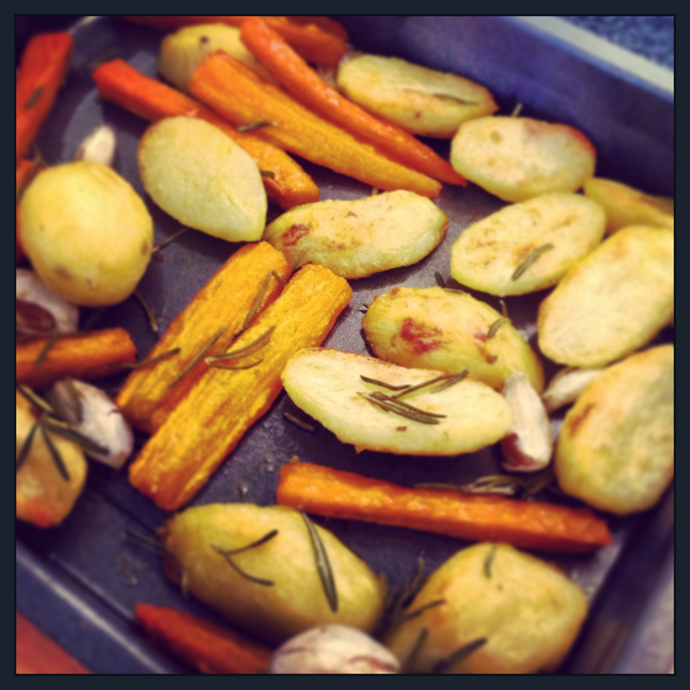 FAVORIETE ETEN: GEROOSTERDE GROENTEN UIT DE OVEN
Omdat het wat kouder werd, had ik zin in iets robuusts uit de oven. Ik raadpleegde Jamie Oliver (hij houdt wel van een beetje rustiek) en vond dit recept. Ik kon geen pastinaak vinden, maar was geen groot gemis. Lekkerste aardappelen uit de oven ooit. Serieus.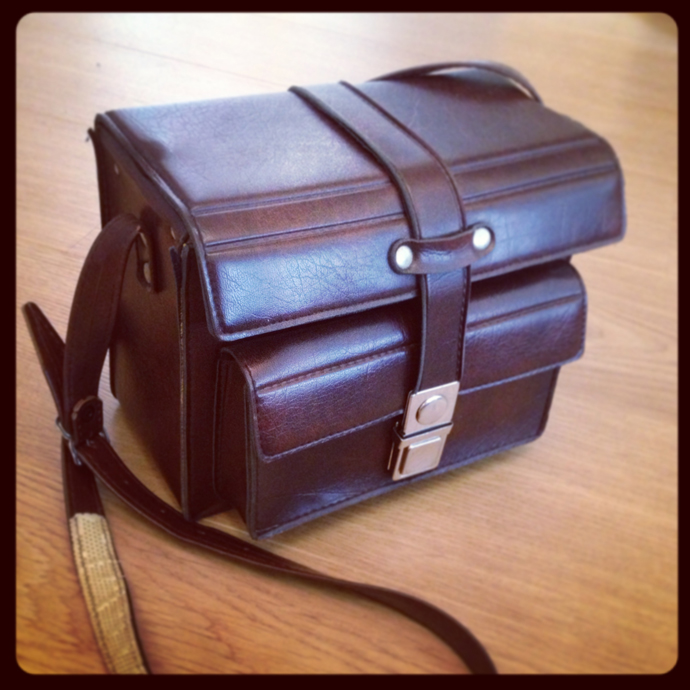 FAVORIETE VOORWERP: SCHOUDERTAS
Een tijd geleden kocht ik dit tasje in de kringloopwinkel. Officieel is dit een cameratas, maar daar gebruik ik hem bijna nooit voor. Het is de perfecte maat, hij is stevig en als je hem open doet zie je meteen alles wat je bij je hebt. Er zit een strookje grip-pieletjes (er is vast een officieel woord voor, ik ken het niet) aan het hengsel zodat hij niet snel van je schouder glijdt. En een voorvakje waar precies een in-case-of-emergency-blikje (met pillen, tampons, koortsblarenzalf, lippenbalsem, een euro, een potloodje) en een pakje tissues in past. Jep, een erg fijne tas.
FAVORIETE ONTDEKKING: ESSIE NAGELLAK BIJ BIG BAZAAR
Mijn grote zwakte: nagellak. Essie in het bijzonder. Dus toen ik op een blog las dat ze bij Big Bazaar Essie verkochten, twee voor €5,00 (normaal €9,99 per stuk) moest ik me inhouden niet meteen op mijn fiets te springen. Pas aan het einde van de middag begaf ik mij naar de budget-winkel en kocht bijna alle kleurtjes die ze hadden. Eentje voor mijn moeder, vijf voor mij. Nee, ik heb ze echt niet nodig, maar ze zijn zo mooooooi…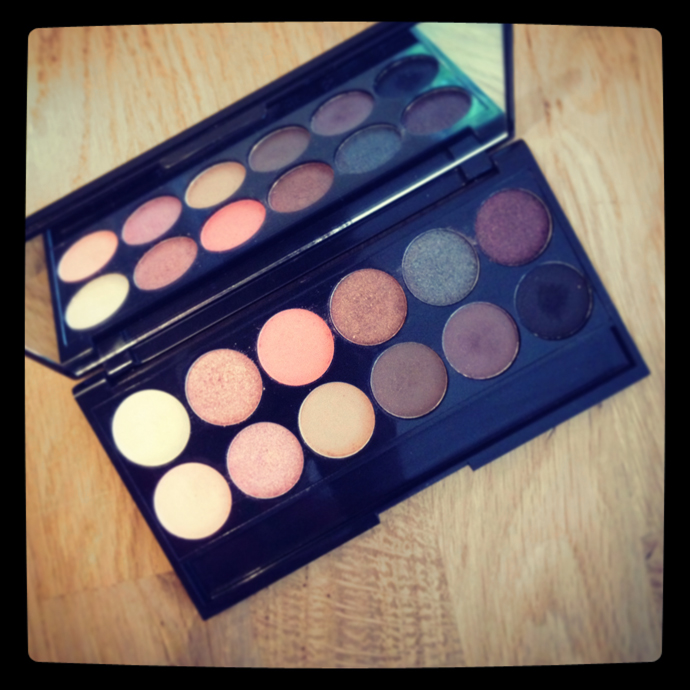 FAVORIETE HERONTDEKKING: SLEEK – OH SO SPECIAL OOGSCHADUW PALET
Ik probeer een keer in de zoveel tijd een beetje door mijn make-up te rommelen om te kijken of er dingen zijn die ik vaker zou moeten gebruiken. Dit palet lag al een tijdje achterin een kastje, terwijl er hele mooie kleurtjes in zitten. Ik heb de afgelopen weken vooral de vier kleuren in het midden gebruikt.
FAVORIETE SERIE: ORANGE IS THE NEW BLACK
Deze serie werd aanbevolen door een lezeres. En daar ben ik blij mee. Ik vind het een originele serie die boeit, af en toe grappig is en ontroert. De trailer is heel helder over het verhaal, dus daar hoef ik verder niet over uit te weiden. Aanrader!
Wat waren jouw favorieten deze maand?